Hon. Mwesige Adolf Kasaija - Advocate of the Courts of judicature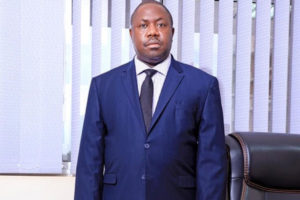 Mwesige Adolf Kasaija is an Advocate of the Courts of judicature and currently the Senior Partner of the Law Firm. He has been in legal practice for 26 years. Mr. Mwesige Adolf Kasaija is a very experienced lawyer with vast hands on experience cutting across all spheres of the law. He served as Deputy Attorney General assisting the substantive Attorney- General in his work as legal advisor to all departments of government. He has experience in negotiating joint ventures and Collective investment schemes. He carried out legal legal audit work for various Public Corporations/ Parastatals earmarked for divestiture under the Government's Privatisation Programme. He worked as counsel on various Public Procurement audits in Government Departments.
As Partner he heads the firm's Banking, Corporate, Commercial and Energy Departments.
He has handled landmark Transactions in the East African region in the field of Capital Markets and Securities, Financial Assets, Banking, Insurance, Private Equity, Mergers & Acquisitions. He has worked as both in- house and external counsel for various Mergers and Acquisitions, Compliance Audits, Due Diligence, Strategy and Policy Formulation, Stakeholder Engagement, Lobbying and Advocacy with National and International bodies.