Ms. Esther Kamkune - Front Desk Manager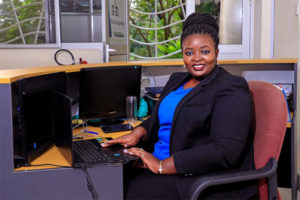 Ms. Esther Kamakune has experience in front desk management. She handles Administrative tasks for the law firm and ensures that the law firm has everything it needs to function properly.
Mode of Computation of fees.
Our mode of computation of fees depends on the nature of the work we are handling or instructions received from the client as well as governed by the Advocate Remuneration and Taxation of Costs Rules 1996.
In some matters, we discuss with our clients and reach an agreement on the fees to be charged. We also do accept retainer if the client prefers the same.